A survey by leading fire safety brand Family First shows that two in five Australians don't know the difference between photoelectric and ionisation type smoke alarms.
In the survey, 41% responded that they did not know the difference between these two types of smoke alarms, while 59% of respondents recorded that they did understand the difference.
It reminds us that a significant percentage of Australians may still have an increased risk of death during a house fire where ionisation smoke alarms are installed as they are slower to detect slow-smouldering fires.
Richard Partington, Category Manager for Family First, said "The most common type of household fire starts as a slow-smouldering fire. Photoelectric smoke alarms are quicker than ionisation smoke alarms to detect and alert householders to these types of fires," Mr. Partington said.
Smoke from a smouldering fire can fill a home before bursting into flames, reducing the amount of available oxygen and significantly reducing visibility. If these types of fires occur at night while occupants are sleeping, it is very difficult for them to detect as their sense of smell is greatly reduced.
In these common situations photoelectric smoke alarms would detect the fire before the smoke reaches dangerous levels, giving occupants critical time to escape.
This is why many industry experts including all Australian state fire authorities believe they provide better protection in typical residential fires.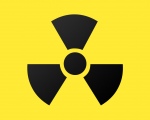 Ionisation smoke alarms are identified by a radioactive symbol as they use radioactive substances to detect smoke.
"If your smoke alarm has the radioactive symbol replace it with a photoelectric smoke alarm," Mr. Partington said.
Family First is continuing to research fire safety issues with a current survey on the asking whether smoke alarms are being tested every 30 days.